---
Hanuman Pooja
Shri Hanumaanji is known to be the incarnation of Lord Shiva. It is believed that when Lord Vishnu took birth, in the form of Ram to vanish, the greatest demon king Ravan, the other Gods also born in monkey and bear races to help him. God Sheshnag and Lord Shiva incarnated as Lakshman and Hanuman respectively.
He was born on the full moon day (Purnima) of the month Chaitra on Tuesday. That is why, every year when Chaitra month's full moon day arrives, his birth-day is ceremonised, which is called shri Hanuman Jayanti and Tuesday is considered very auspicious day to worship Hanumanji.
Hanuman Puja is dedicated to God Hanumana . It's puja cures all illness and gives a person courage to fight the illness and gives peace of mind.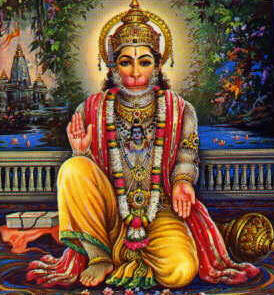 ---
Hanuman Pooja
In Hindu culture Ganapaty or Lord Ganesha is always worshipped before starting any Pooja or Homam. Lord Ganapathy eradicates all difficulties faced by an individual.
According to the legend performing Ganapathy Homam at least once in a year will give prosperity, health ,wealth and peace of mind to the individual who is performing it. Ganapathy Homam should be performed on all possible auspicious occasions be it starting a new project or even your birthday.
Before starting any new venture or anything afresh, Ganesh puja is must. If one is suffering from losses, when starting a new business or investments or when one is getting married, or to remove obstacles or for celebration of your or your child's birthday, Maha Ganpathy homa is recommended. Done to remove obstacles, for gravhapravesham
It is Performed during any auspicious beginning like commencing a business etc.
It Improves family bondage.
It is performed to overcome diseases.
It is performed for achieving planned objectives without hindrance.
It is performed for success in works/projects without any problems.
It is performed for education, marriage, health and wealth.
It is performed to attain prosperity in various aspects of life.
It is also done at the beginning of other Homas.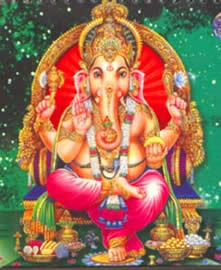 ---
Mrityunjaya Homa
Maha Mruthyunjaya Homam Dedicated to Lord Shiva to avoid untimely death The Mrityunjaya Homa is performed to achieve Jaya or Victory over Mritya or death.
It is performed for longevity.
It is performed on birthdays.
It is also done for extending life time.
It is performed for cure for chronic illness and healthy life